Welcome visitor from

United States





Tell them you found it on anvilfire.com!





Blacksmithing and metalworking questions answered.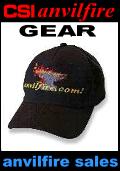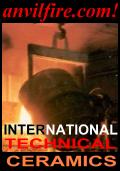 email, viruses, e-mail, spam, computers





As an adult just getting into the Internet or "World Wide Web" there is a LOT to learn. Many learn it the hard way, much to their regret. No need to be a "wiz" or geek, but an introductory course in PC operation and Internet usage could help a lot. Consider these articles a start.

If you are new to computers there are giant pitfalls to something as simple as e-mail. It seems simple, send, receive, communicate. But not long after getting an email account new users are bombarded with spam (mail they did not ask for) selling all kinds of things you probably don't want. It clogs your mail box. Now HOW did these cretins get your email address?

The majority of spam comes from signing up for something on the web. But if you are careful and NEVER sign up for anything it comes from your friends, or people you do business with. . . This happens 2 ways. The most common is the "Forward" or FWD mail. People send you something they think is cute or newsworthy to you and everyone else on their email address book. At the top of the mail is where they "CC'd" (carbon copied) the entire list to everyone INCLUDING the list of previous recipients. . . This gives everyone on their list your address and everyone else's. The problem is that the vast majority of these "viral" e-mails has a spammer in the list. They originated the "cute" mail and sent to to people they KNOW send forwards from the lists that the IDIOTS mailed to them. . . .


NUMBER ONE rule of e-mail

NEVER send forwards to your entire e-mail list (or just don't send them at all).



NUMBER TWO rule of e-mail

Email clients have a thing called BCC (Blind Carbon Copy) which will send to a list without sending everyone else's name to everyone. I explained this over and over to one of our organization presidents who CC'd everything to everyone. . . I finally gave up and asked that my e-mail be removed from the groups list.


NUMBER ONE rule of e-mail NEVER send forwards to your entire e-mail list (or just don't send them at all).

NUMBER TWO rule of e-mail NEVER CC to a list. Email clients have a thing called BSS (Blind Carbon Copy) which will send to a list without sending everyone else's name to everyone. I explained this over and over to one of our organization presidents who CC'd everything to everyone. . . I finally gave up and asked that my e-mail be removed from the groups list.

The point. Learn to use e-mail. . . .

The second way spammers get your address is computer Viruses. Viruses are spread by e-mail. Professional, big buck spammers write the virus code and send it to their spam lists. Viruses are embedded in attachments and when launched they do a LOT of things. Viruses do the following:

First they take over your computer. Embedding themselves in the operating system (Windirt).

Second they disable your anti virus software or ability to down load more from the Internet. . .

Third they invite a bunch of their friends using your Internet connection. One virus usually installs a dozen more. This is activity that "anti-virus" software doesn't detect. . nor the operating system (blame Microsoft). As soon as Microsoft added a "system restore" the virus people figured out how to install their viruses in the backup. . . .

Forth they send themselves to EVERY email address they find in YOUR address book, cache, or anywhere else you have lists of e-mail addresses. . .

Fifth they use your Internet connection to send out more spam with more viruses. . . A fully robotized computer will retrieve new spam mails and new lists and send thousands using your computer.

All the above happens in seconds. Between the time you click on that attached ZIP file titled "naked dancer" and say Oh Sh**! a half second later, its TOO late . The problem IS that many people don't know they had that Oh Noooooo moment. They don't notice their hard drive running constantly. They don't notice that from that moment on their Internet connection is slower. . . Their computer is infected, they are part of the spam and viruses problem. If its you or anyone you have contacted (such as on those FWD lists) the spammers now have your email address.

While spam trying to sell you something is an aggravation there is a much darker dangerous side side to spam. Phishing (pronounced "fishing"). Phishers send out spam disguised as mail from your bank, credit card company, ebay, paypal and others. They entice you to click on a link going to a web site that looks just like the official company web site, then ask you to confirm your account numbers, social security number. . .

The next thing you know your bank account is empty, there are charges on your credit card and pay-pal account. . your entire identity may have been hijacked and financial life ruined.

Order ANYTHING that comes to you by spam and you are doing the same thing. Giving someone in the Russian Mafia your credit information along with your name and address.

CC'd Forwards, spam and viruses are all part of the same problem. It is high level criminal activity aimed at taking away YOUR life.

Not knowing the ins and out of using a PC can have devastating effects on your life (and reduce the quality of life of others).

. . . . HEY VERN WATCH THIS!
- guru - Monday, 04/11/11 21:33:18 EDT