Locksmithing for Blacksmiths and Hobbiests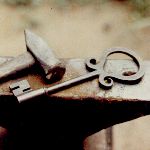 Locks and Keys Part I,
Basics

How primitive locks work, bolts, wards, tumblers, parts of keys.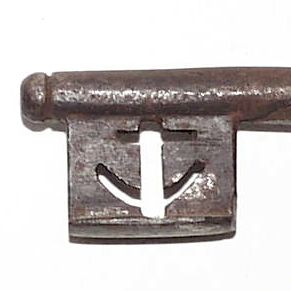 Locks and Keys Part II,
Wards and Bits

Plate, cylinder and combination wards, keyhole wards, bit shapes. The first level of security.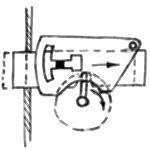 Locks and Keys Part III,
Lever Tumblers

Lever tumblers the second technical level of security. Plain and trap tumblers.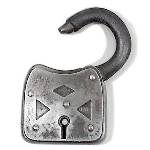 Locks and Keys Part IV,
Pad Locks

Simple padlocks, hinged, laminated plunger, examples of hand made locks.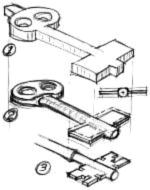 Bit Key Blank Making

Article on OldLocks.com. As stocks of old key blanks dry up and more people want old locks restored the art of making the blank key becomes more important.

---
Copyright © 2002 - 2009 Jock Dempsey, www.anvilfire.com
Webmaster email: webmaster @ anvilfire.com
/