Little Giant 100 Pound - Power Hammer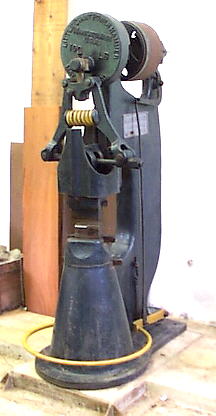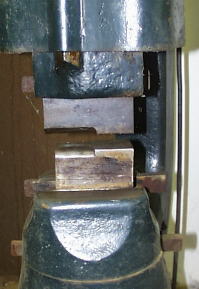 100 Pound Little Giant
Guides have been re-shimed and there are spare shims.
Dies have been surface ground and dressed.
Includes NEW Gear Motor drive unit below.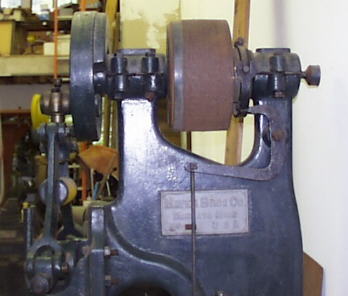 Main Bearings are tight and have original shims.
Both the crank pin and clutch grease cups are new replacements.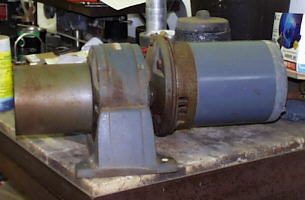 Boston Gear - Helical Motor Reducer
3HP-3PH 208-240/480 VAC
Ordered NEW specificaly for this machine.
Rust is from sitting on the shelf for 14 years.


ALSO SEE:
LITTLE GIANT Images Little Giant and Meyer Brothers hammer images and commentary.

This machine was used by Josh Greenwood to do all the forging on the Tobacco Co. elevator enclosure and many other jobs.
SOLD!