Welcome visitor from

United States





Tell them you found it on anvilfire.com!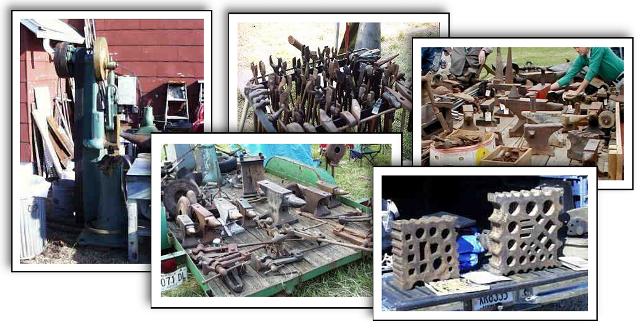 | | |
| --- | --- |
| BUYER TIP OF THE DAY : Haggling, Dickereing, Negotiating | Thursday Oct 19, 2017 - 6/26 |
In many cultures the asking price is double or triple the price the seller is willing to take and they WANT to haggle. Its part of the culture. In the U.S. this is much less so and when someone says OBO (Or Best Offer) or "price negotiable" they are generally willing to take 10% or 20% less if the item does not sell right away, but it doesn't hurt to try lower. Haggling is a skill that takes practice. You wont learn if you don't try.

Note that in many places, especially if you are a foreigner or "rich gringo" there are two prices. A higher price for the foreigner and the real price for the local. You can often get a better price by having a local negotiate for you (for a fee of course).
FOR SALE Iron-Kiss Octagon 50lb:

4000
FOR SALE HIAB 710-1 Truck Crane:

$3500 OBO
FOR SALE Rail Road Touchmark:

$1500
WANTED
WANTED Unique Well made tools: :

Looking for small blacksmith and job shops to make tools for resale. We will provide detail drawings OR you may submit your designs. Need vendors to make common steel and sheet metal fabrications, small machine shops, welding and blacksmith shops. Prefer Eastern US or Southeast to reduce inbound shipping costs.

336-367-3499

- guru - Tuesday, 03/29/11 19:30:01 EDT