Stefaan Meeus Anvil Sketch Book :
Classic European anvil designs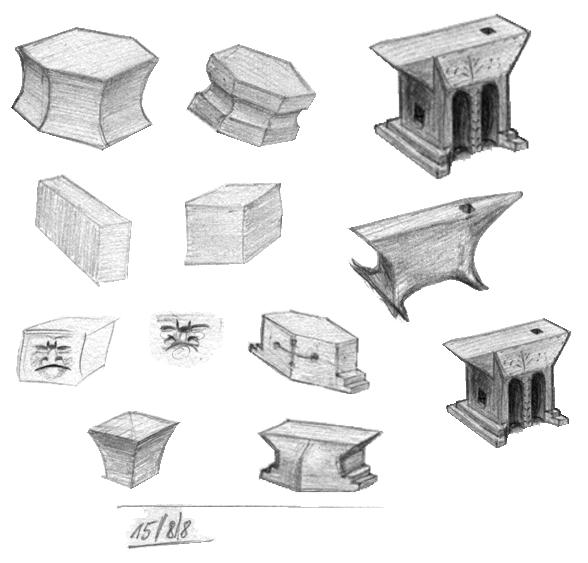 The drawings of Stefaan Meeus of Belgium show sensitivity to how iron moves and the European tradition of anvil manufacture. Many of these shapes are ancient the drawings reflecting the musings of the artist.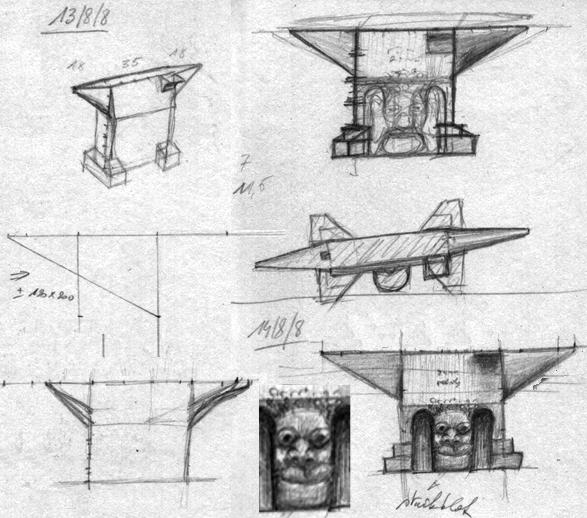 It took me a while to see the lower jaw sticking out to make an upsetting block on the anvil with the face. A hillariously creeative use of characture in the design.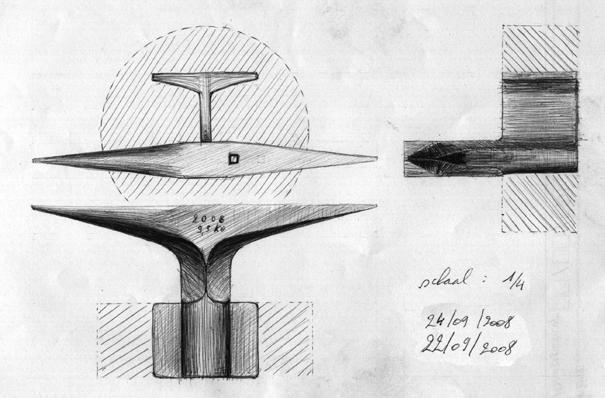 This is a stake anvil from RR-rail design by Stefaan. This is beautiful old school industrial design
---
References and Links
---
Copyright © 2008 Jock Dempsey, www.anvilfire.com