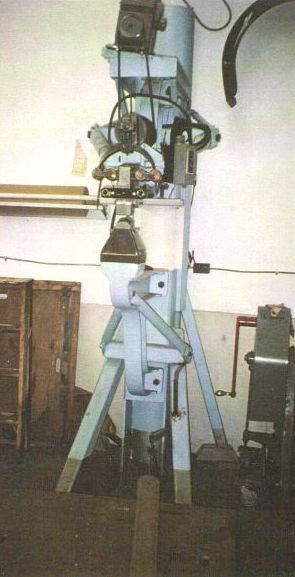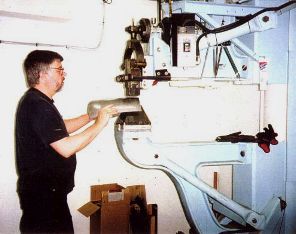 It's a bird. . .
NO, Its a plane! . . .
NO, Its one of those funny looking sheet metal hammers!
Photos and text provided by John Buchtenkirch of BPC Enterprises, Glen Cove, NY, USA
This is a Pettingell #2 with a shop built pedistal. That's me using the hammer. Note the round tubing column (pound for pound your most torsionaly stiff shape) use to fabricate the frame workto hold the Pettingell castings. The flourescent light under the upper arm is to high light ripples in the sheet metal.