Welcome visitor from

United States





Tell them you found it on anvilfire.com!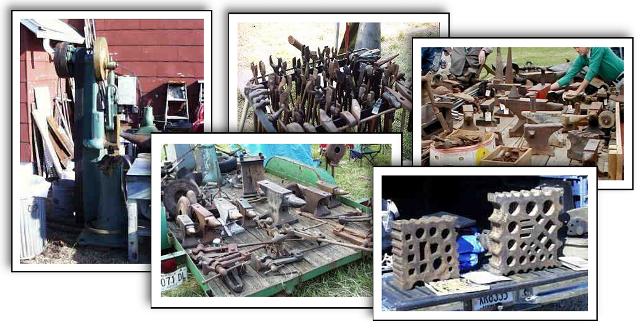 | | |
| --- | --- |
| BUYER TIP OF THE DAY : Auctions - Paying Too Much | Friday Mar 23, 2018 - 4/26 |
KNOW what it is you are buying and what the product currently sells for new. It is common at both live and on-line auctions for used items to sell for more than new! Even with cell phones and instantaneous communication this still goes on. Shop smart!
FOR SALE Iron-Kiss Octagon 50lb:

4000
FOR SALE HIAB 710-1 Truck Crane:

$3500 OBO
FOR SALE Rail Road Touchmark:

$1500
WANTED
WANTED Unique Well made tools: :

Looking for small blacksmith and job shops to make tools for resale. We will provide detail drawings OR you may submit your designs. Need vendors to make common steel and sheet metal fabrications, small machine shops, welding and blacksmith shops. Prefer Eastern US or Southeast to reduce inbound shipping costs.

336-367-3499

- guru - Tuesday, 03/29/11 19:30:01 EDT