CLEARANCE SALE!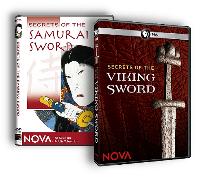 Secrets of the Samurai Sword and
The Viking Sword DVD's
Fire sale bundle price while supply lasts.

$18.95 + S&H and tax if applicable.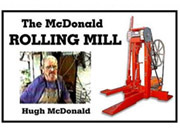 McDonald Rolling Mill Plans
Available only from anvilfire.com!






We are divesting ourselves of web domains we have accumulated and poorly developed. Prices negotiable, multiples discounted. SERIOUS inquires only.
* * * NEWS * * *
What happened to our old shopping cart?

We had to move servers again and our system would not work on the newer OS. This was a big loss. So we built a new low tech cart that should not give us trouble for a long time.

Our new store uses PayPal for checkout and we will be using U.S. Priority Mail for most of our shipping. If standard rate by weight is significantly lower cost we will refund the difference.

We will no longer be selling cut lengths of Kaowool or Maxwool. Call us if you need full cartons.

Most of our content is setup but there are a couple items we are still working on. Thank you for your patience.