Tell them you found it on anvilfire.com!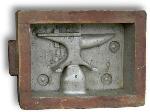 Boxed Anvil Pattern
Mold box mounted pattern seen at SOFA QuadState in 2005.
Includes definitions of foundry pattern types.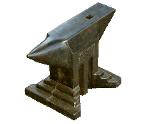 Hungarian Cast Steel Anvil showing Casting Details
Cast steel anvil made in Hungary.
Casting details showing hardie hole core.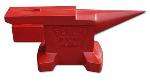 Perun Anvil Foundry Pattern
Split pattern with loose piece core. A current production pattern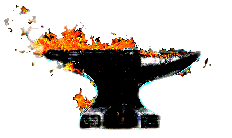 Return to anvilfire anvil images
Rare and ancient European and Early American anvils.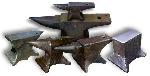 Anvil Collections Gallery Index
Return to the Anvil Gallery index.