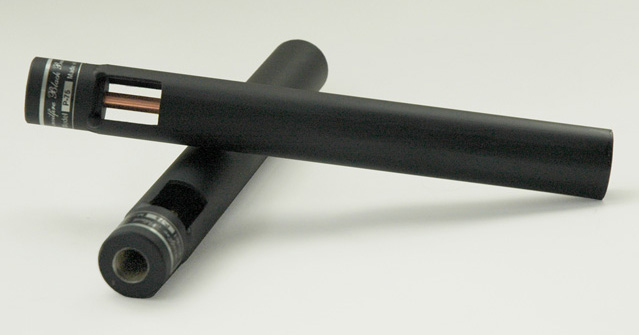 Propane Burners for blacksmith forges, small foundry crucible furnaces and burn out ovens.


These burners were designed to be the most simple, most economical production forge burner on the market with a target price of $50 or less. These professionally made burners are currently sold alone without accessories. Burners are shipped individually boxed with a detailed instruction sheet. The drawings below are in addition to the instruction sheet.

Why make your own burners when you can buy these professionally made burners at less than the price of pieces and parts? (And your running around to find them all, not to mention your time fabricating the burner). To keep the price down and quality up, our parts are CNC machined and LASER cut on the most advanced 5 axis tube LASER available. The tubes are inspected then hand dressed prior to going into an industrial vibratory finisher to remove scale, cutting slag and gently round all the corners. Then they are TIG welded by a professional welder, painted, assembled, labeled and boxed with a detailed information sheet. All for less than $50.

Click here to order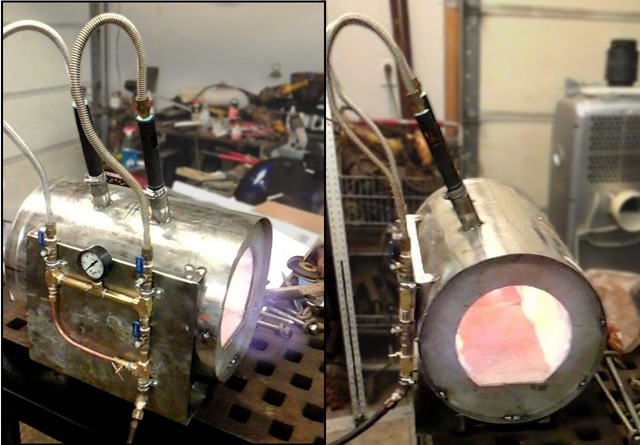 Pete Buchanon's forge built by Ted Banning using Black Beauty Burners.
Forge using Black Beauty Burners on Bladesmith's Forum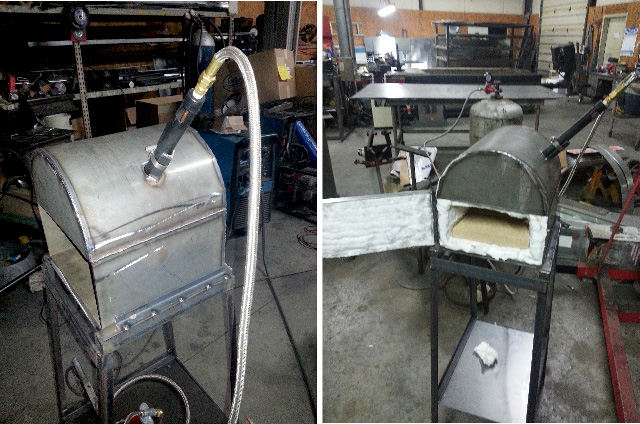 Single Burner Forge built by Dave Baker using one of our prototype burners.

Assembly drawing of the Black Beauty P-75 with dimensions for installation. Click for full size Adobe PDF.

How many times have you needed exact dimensions of something to apply it to a project? It used to be that ALL manufacturers provided full dimensional information. Today you often have to buy the item to find out if it will fit your project.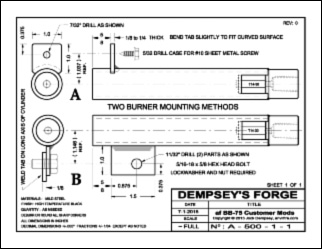 Installation Options A & B for the Black Beauty P-75 Burners. Click for PDF.

Being made of mild steel these burners can have tabs welded to them to simplify installation.

We use this method on our "bent" burners the tab being carefully TIG welded to the end cap. Our bent burners have an expensive weld "L" welded into them so they tuck up close to the forge. We used these in our first modular rectangular forges and plan on building some more.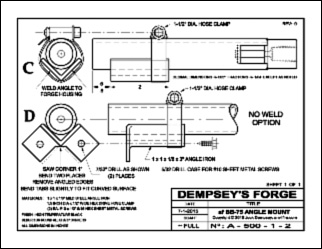 Tubeless Installation Options C & D for the Black Beauty P-75 Burners. Click for PDF.

The commonly used collar tube and set screws is not the only way to mount a burner on a forge. Method D can be done with a hack saw and a hammer. No welding required.

Need a sturdier mounting in a thin wall forge? Double up on the "D" type brackets (one on the top and one on the bottom).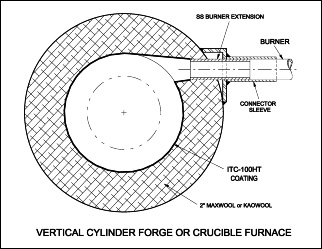 Vertical Furnace Burner Installation Click for PDF.

Used in crucible furnaces and Fogg style knife makers' forges. I've made several crucible furnaces and like to have the burner easy to remove to prevent damage and make the furnace easy to store. In both cases the burner tip or flare end was a short piece of stainless steel pipe matching the cross section of the burner.

In a properly sized crucible furnace the flame does not impinge directly on the crucible thus avoiding damage to the crucible. The flame circles the crucible and spirals upward.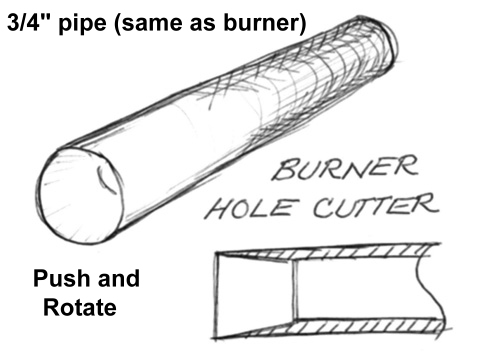 Refractory Blanket Burner Hole Cutter

If you are making deep, critical angle, or many holes in refractory blanket furnace linings this is a handy tool. We made ours on a lathe but have made similar cutters using a die grinder or a round file.

As a rotating blade these seem to self sharpen. We have used these soft steel cutters in a slow turning drill press to cut hundreds of holes in 3/8" (10 mm) thick rubber using plain water as a lubricant. DO NOT use water on refractory blanket.