SOFA 2008 - Tailgating Tire Hammers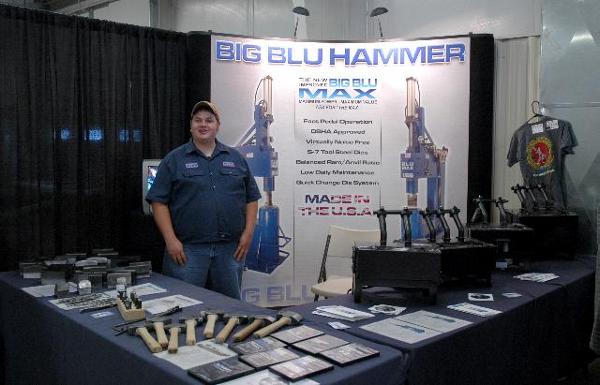 Big BLU Hammer Mfg. Co. Booth
Their display certainly gets first prize for attractiveness and style. Josh even fits in. . .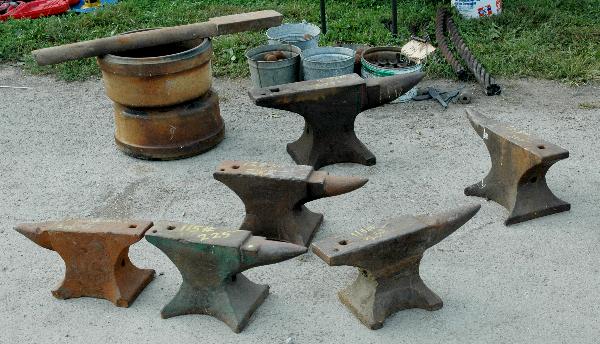 One of numerous anvil stacks
Those of us that answer questions on anvilfire get REAL tired of folks whinnng about not being able to find an anvil. This is one of half a dozen such stacks of anvils for sale not including new. . What people want is FREE and in their back yard. See what I posted on this in 1999 from BGoB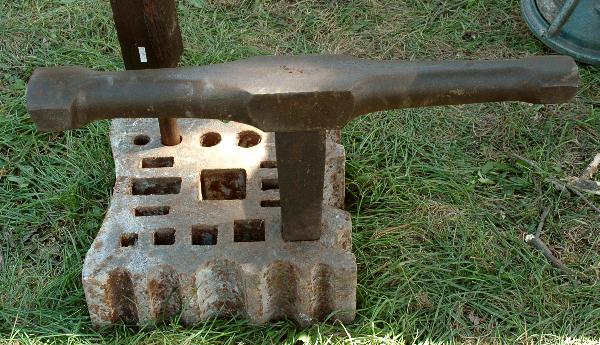 Unusual old sheet metal stake standing in a swage block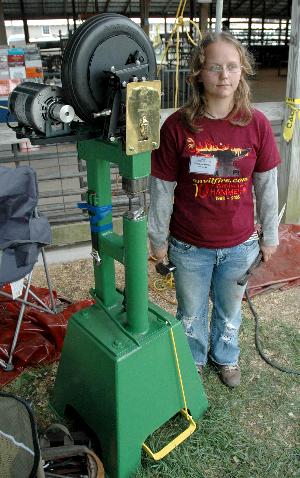 Mini Tire Hammer with Sandra for scale. She is only five feet tall. This was an award to Clay Spencer for his service building tire hammers. The tire hammer was invented by Ray Clontz of Charlotte, NC.

The tire power hammer at the right is one of Clay's shop built hammers.





NEXT! ANviL and hAmmeR HeaDs . .
Tire Hammer, tires, power hammer